Our current proposals would bring forward approximately 148 new homes and c. 630 sq m of commercial floorspace. The proposals include an array of housing including studio, 1, 2 and 3 bedroom apartments.
The proposals comprise of two separate buildings, with a generous stairway / public open space between the buildings to provide access to the canalside.
The buildings will be between eight and nine storeys, with set backs on the largest building. Both buildings have roof gardens.
Here, we can see a sketch of how the proposals might look.
And here we can see some images.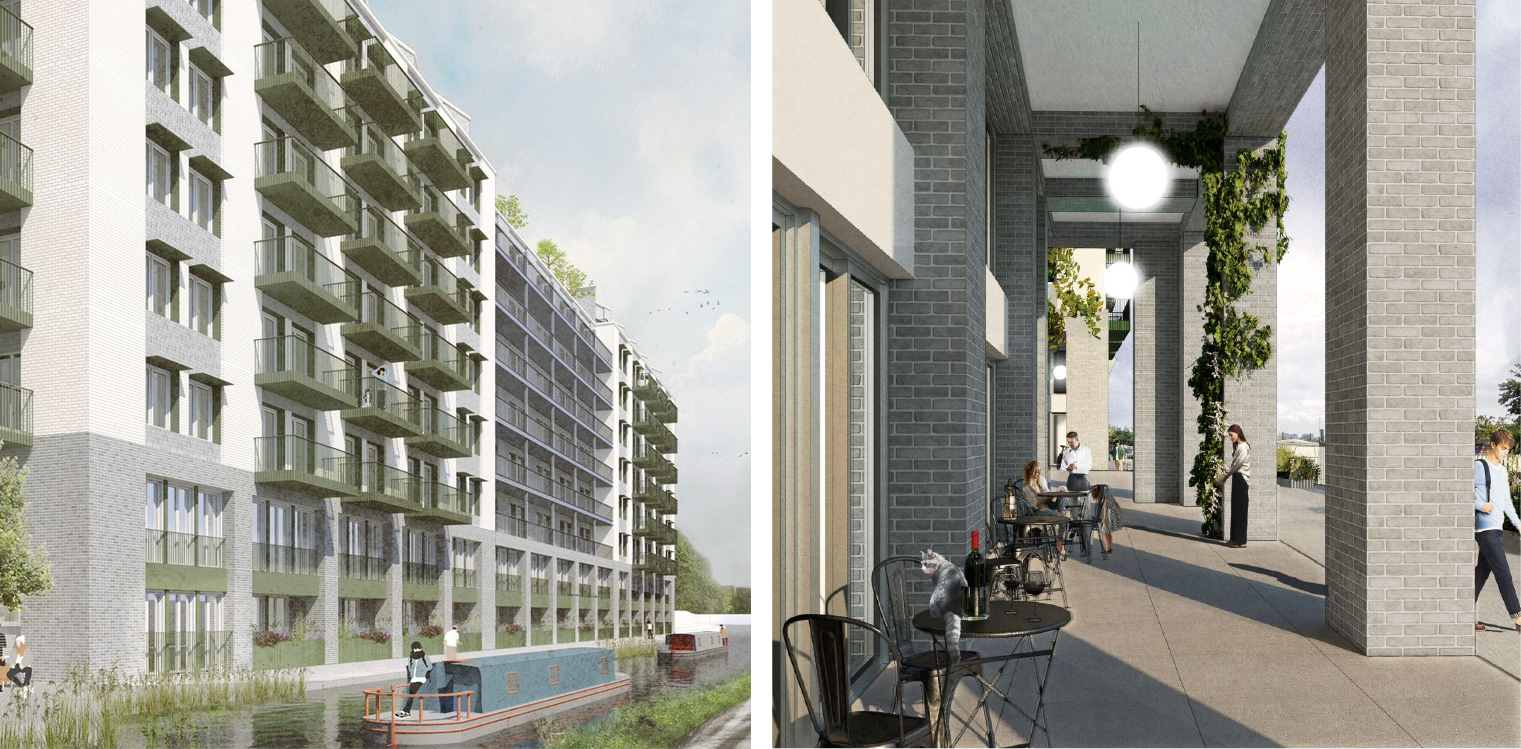 Landscaping
McGregor Coxall are the appointed landscape architects. The landscape design will set the tone and quality for the wider OPDC area by drawing inspiration from the site's varied history, canal-side character and emerging context whilst, recognising the importance of achieving a climate resilient landscape.

Return to explore